Thinking of Selling? Let us assist you in evaluating and Selling your property.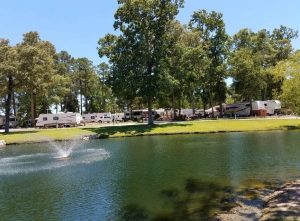 With over 300 RV Parks, Resorts and Campgrounds Sold and 30 plus years in the industry, let us put our experience to work in valuing your campground.  We understand the industry and have hundreds of active buyers. Whether an RV park, campground, marina, or resort, we can help you get top dollar for your property!  Baehre Real Estate welcomes the opportunity to include your property in our marketing programs.  Simply fill out the form on this page and we will contact you.  We're always looking to add new listings, so let us know when you're ready to sell.
Why Choose Us?
Baehre Real Estate gives you an honest opinion of what we estimate your park to be worth. We calculate this number using more than three decades of park sales experience, as well as current sales-to-income ratios.
Without a doubt, we have sold more parks (both large and small) than anyone in Texas. We know that you, the seller, want the highest price, but we also know you want your park to sell. That's why we won't tell you an unreasonably high value just to list your property, to then let it hang on the internet in hopes someone will buy it.
Additionally, Baehre Real Estate won't use your park to sell ours. We do not own any of the parks we market and we only earn a fee when your property sells and closes. We will cost you less in more ways than one.